For particle physicists, groupwork is a part of their job descriptions. Understanding this, collaboration within particle physics research is crucial for the success of large-scale projects like the Deep Underground Neutrino Experiment (DUNE). DUNE, an experiment composed of over 200 research institutions and scientists from more than 30 countries, is one of the leading projects that will measure neutrino oscillations between Fermilab's Near Detector in Batavia, Illinois, and Sanford's Far Detector in Lead, South Dakota. Currently, DUNE is in the nascent phase of detector modeling which attracted physicists like Visiting Scholar Awardee Dr. Jeremy Wolcott to Fermilab.
"The reason that I had applied for (the Visiting Scholars Program) was because I wanted to participate in this prototyping work and that happens at Fermilab," said Dr. Jeremy Wolcott, a postdoctoral fellow at Tufts University and Fall 2021 URA Visiting Scholar Awardee. From October to December 2021, Wolcott received funding from the URA Visiting Scholars Program (VSP) to assist with construction planning of the electronics system layout for the DUNE Near Detector "2×2" ArgonCube prototype.
"I needed to be at (Fermilab) for several months," Wolcott said. "There really wasn't any other way we could afford for me to spend that time out there without some external funding assistance and the Visiting Scholars Program was a good match for that."
The Near Detectors, one of two suites of detectors, are designed to measure the initial composition of the neutrino beams before they begin their journey to the Far Detector. The "2×2" ArgonCube model is a part of the Near Detector Liquid Argon Time Projection Chambers (ND-LArTPC) prototype series and is an effort to relocate the prototype to Fermilab. The genesis of the "2×2" ArgonCube installation began in August 2021, starting a few months before Wolcott arrived at Fermilab.

"These prototyping experiments are meant to help answer some questions about what are the goals that we have for the particular kinds of measurements we want to do," Wolcott said.
He also emphasizes that prototypes like the Near Detector "2×2" ArgonCube can help determine if their detector designs align with their research goals. DUNE collaborators, like Wolcott, hope the experiment can help scientists better understand how neutrinos — one of the smallest particles in our universe — are organized and structured. Scientists also aim to learn more about how neutrinos change as they travel between the Near and Far detector and interact with matter.
Wolcott explains that scientists will be able to trace what happens when neutrinos interact and observe how they oscillate by using Liquid Argon Time Projection Chambers (LArTPCs).
"In most neutrino interactions, some particles that aren't neutral come out, and those (particles) do interact with the argon, usually by ionizing it (and) knocking the electrons off the outside of the argon," Wolcott explains how LArTPCs detect the byproducts of neutrino interactions saying. "Because we maintain a constant electric field over the detector, they'll be attracted to the positive side of the detector and travel towards it."
DUNE scientists will then use electronics like printed circuit boards to find patterns of these interactions left behind after reaching the detector's side. Wolcott notes that scientists will then "work backwards" along the path of these particles that "originally knocked" electrons out of their argon atoms to find patterns of neutrino interactions.
In turn, this may shed light on exciting questions like why our universe seems to be composed almost entirely of matter instead of antimatter.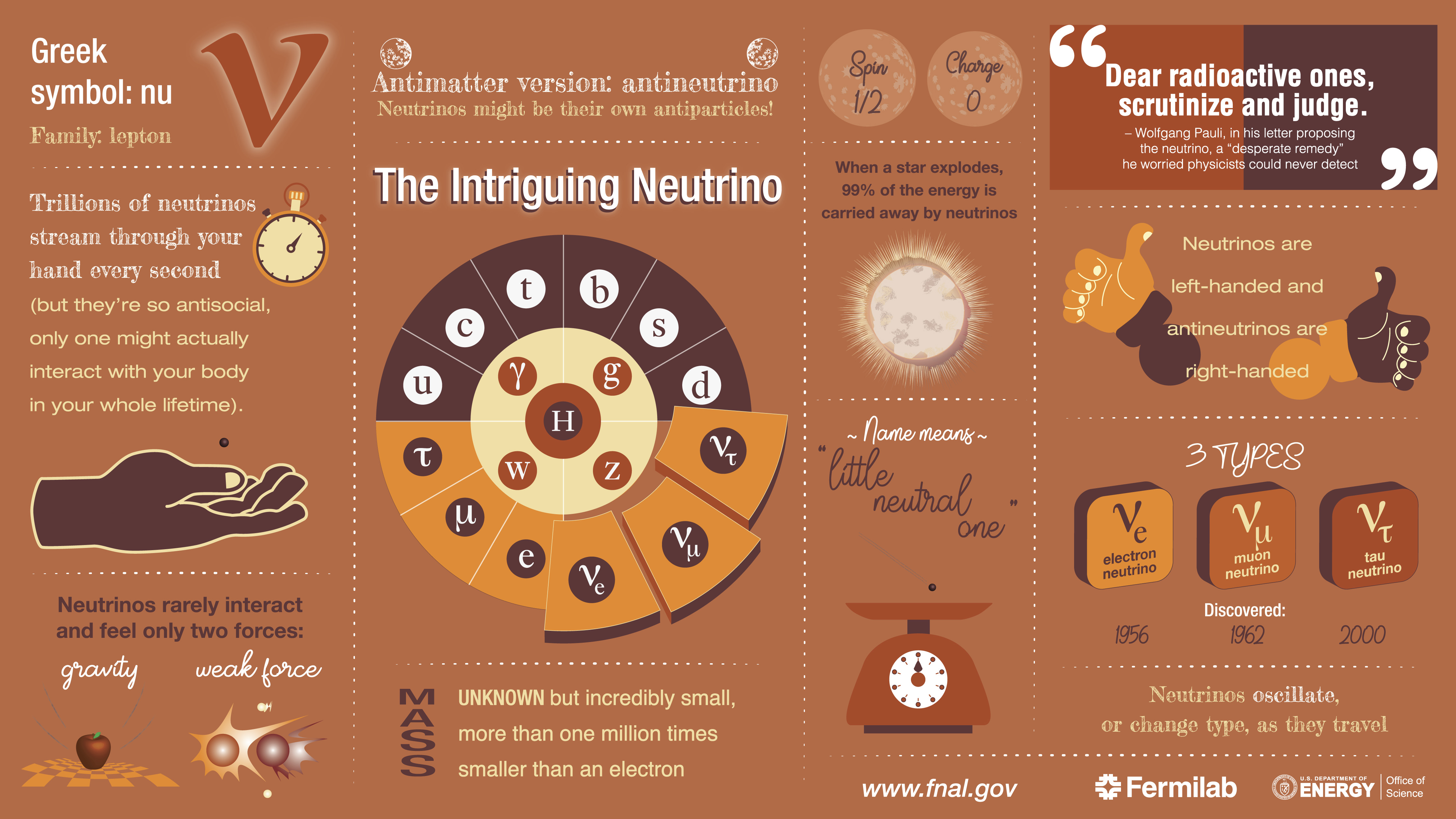 Wolcott also completed an electrical safety review for the detector subsystems of "2×2" ArgonCube prototype during his time with the URA Visiting Scholars Program. Wolcott notes that this review process would have been almost impossible to complete if not physically at Fermilab.
Wolcott not only constructed electronic rack builds for the "2×2" ArgonCube but built rapport with scientists from other universities also doing research at Fermilab. Wolcott's collaborations with partnering institutions like Colorado State University helped establish Tufts as a stakeholder in the ND-LArTPC prototype series.
"I think it is valuable for us to be represented and to have some name recognition because smaller research groups like ours (can) get lost in the shuffle when part of these big experiments," Wolcott said.
Tufts is one of the 73 U.S. research universities that make up the DUNE collaboration. Fermilab's Near Detector is merely one part of a much larger project that extends to international organizations like CERN.
"It meant that we — as an institution — have a little bit more stake in the outcome of things," Wolcott said.
Beyond his research, Wolcott aims to make physics more accessible and reinvent the perceptions of who can be a physicist.
"One of the goals I have is to try to find ways in which we can reconstruct the assumption both about who is able to be a physicist, but also what kinds of skills and aptitudes people can develop," Wolcott said.
For Wolcott, he got his first glimpse of particle physics after participating in Fermilab's Research Experience for Undergraduates program while attending the University of Rochester. In 2007, Wolcott received his bachelor's in physics and mathematics from Rochester and enrolled in their doctorate program the following year. In 2015, he completed his doctoral program degree and joined Tufts University's Department of Physics and Astronomy as a postdoctoral research associate. Wolcott continues to be a postdoc at Tufts University and serves as a mentor for other graduate students within the Tufts program. Wolcott's passion for particle physics comes from a combination of things such as its collaborative nature.
"I think that changes some of the incentives in a good way," Wolcott mentions. "(Particle physics) forces people to work together and solve problems together and that's not always true across the broader academic landscape."
Particle physics aims to answer questions like what are the smallest units that make up our world and what rules govern them. This taps into neutrino research which makes DUNE a key step towards understanding how they fit into the hierarchy of our universe.
"In a lot of ways that is kind of what physics is, it is explaining the fundamental rules that connect things," Wolcott notes. "But in some ways, particle physics is what happens if you carry on searching for the fundamental rules all the way down to the bottom."